Media registration is on the ground floor of Stockholm Waterfront. There is a special entrance for media. Please collect your personal badge on February 18th if its possible.
Bring your photo identification and your confirmation barcode, otherwise You can not register.
The Media Center is located on ground floor, level 4, is fully equipped with wifi, 20 work stations, 2 printers, 2 extra computers to borrow. There are two Media Zones for interviews, photography and filming.
Click on the drawing below to see it in full size.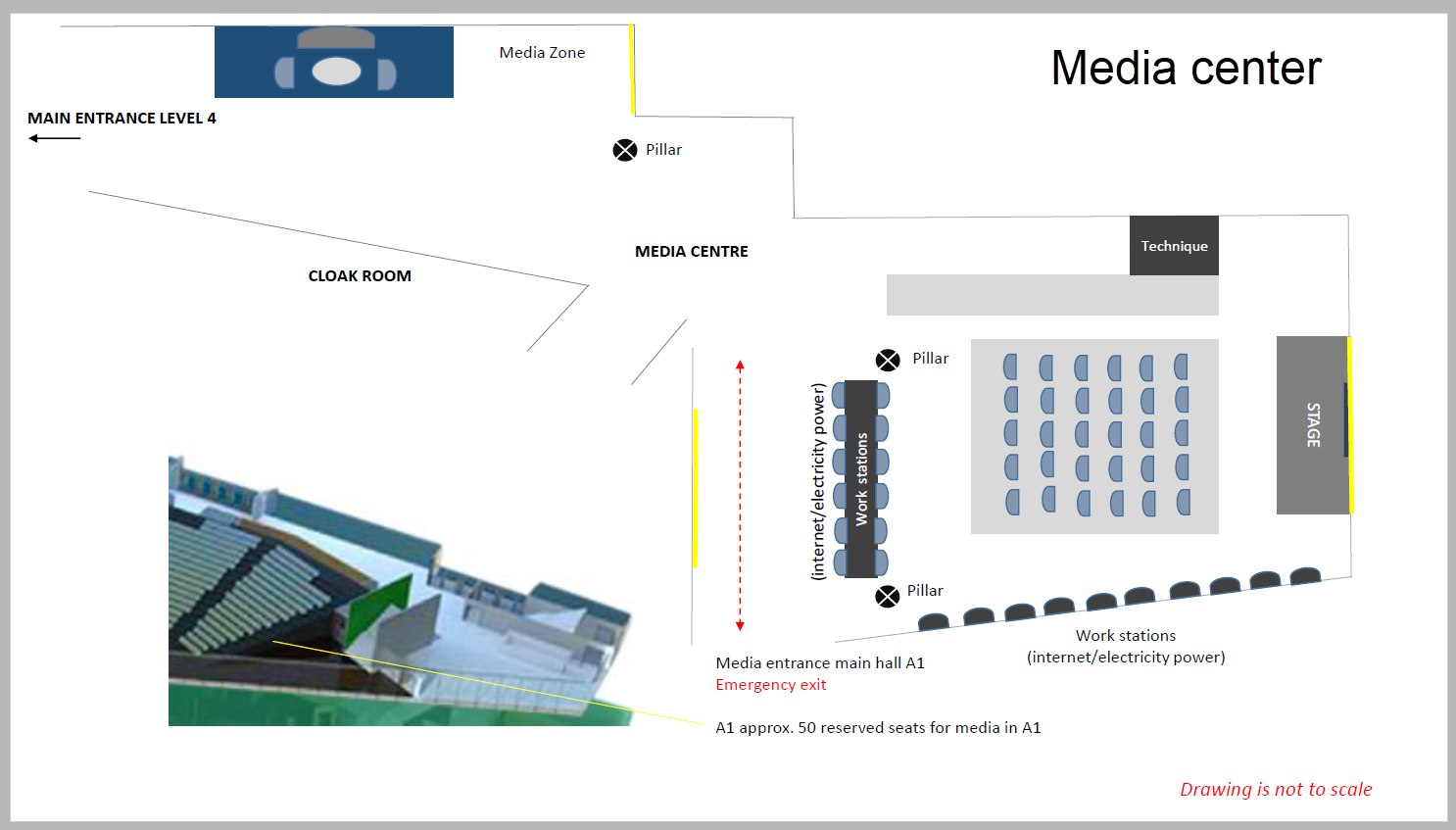 Sessions take place in Main Congress Hall, day 1, media can use a shortcut from Media Centre to Main Congress Hall. There are 50 reserved seats for media in the Main Congress Hall. Day 2, there are parallel sessions on level 2, 4, 5 and 6.
Stockholm Waterfront floorplan
In the Main Congress Hall there is a special space for 5 filmphotographers.
A contact point for your interview requests is located in the Media Centre.
Refreshments are available in the Media Centre. Lunch is free.
Please contact the Media Centre with any questions.